Jemima Khan chose a controversial Trump inspired costume for the UNICEF Halloween Ball in London.
The 42-year-old journalist and campaigner Jemima Khan opted to dress up as Donald Trump's wife Melania, but took the opportunity to adapt the look by having a blow-up Donald clinging to her back while  his inflatable arms mimicked groping her chest and pelvic region.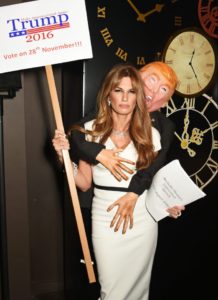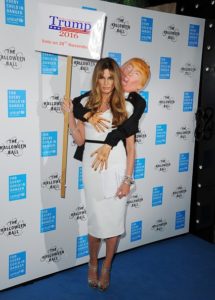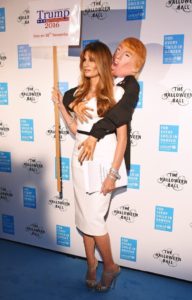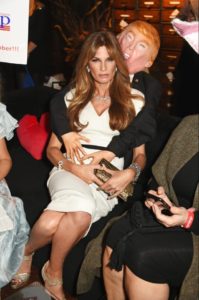 Heiress and journalist, Jemima Khan in costume on Thursday night, dressed as
Melania Trump, with her groping husband Donald in tow.
Read Full Article Here: