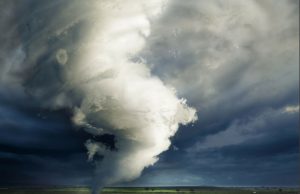 Before Covid-19 interrupted my life, I learned from a friend in my writing group that trauma could leave a chemical mark on a person's genes and subsequently affect their offspring.
She further explained that trauma could be passed down to the next generation and possibly beyond, and change their DNA through what's known as epigenetics.
When I l did my research, I was stunned to learn that genetic trauma can indeed affect and alter DNA—sort of like second-hand smoke.
The alteration or mark isn't genetic; it's epigenetic. Although, the mark doesn't directly damage the gene, and there is no actual mutation.
Who knew DNA could be tweaked or that trauma was catchy?
The bad news is that, yes, trauma can be passed down to offspring due to epigenetic changes in DNA.
But the good news is that positive experiences can also alter those changes. So ever the optimist, I have hope.
Years of therapy taught me that trauma stays with us forever. It leaves an invisible wound that never fully heals.
My trauma caused me to make some God-awful life choices—for decades. But I worked a lifetime to undo and move past those mistakes, and I still struggle every day to push the traumatic memories away.
Trauma has taught me to accept the unhealable but never to forget. It has also served as a solemn reminder that while having family is precious, not all of them are safe to be around.
Studies have shown that childhood trauma increases the risk of drug and alcohol dependency, depression, and poor academic achievement.  Trauma can also cause the brain to get stuck in perpetual survival mode—a short circuit in the brain.
The all-powerful brain.
It can forever connect certain feelings, sights, sounds, smells, taste, and touch with past trauma. And at any time or place, whether happy or sad, every one of those seemingly innocuous sensations can trigger a memory or flashback of the traumatization.
If our experiences can reverberate to our children or our children's children, the implications and consequences of the effects of trauma are maddingly profound.
In essence, an abuser can cause lifelong trauma not just to his or her target but to countless generations of their descendants.