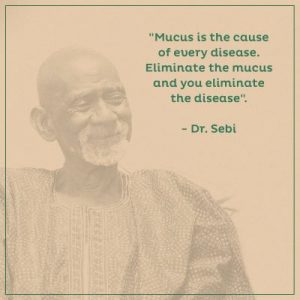 Okay, I am going to be honest with you (and myself).
I am a germaphobe and a slight hypochondriac. (I don't think I'm that much of a hypo, but if you ask my family, they would disagree.)
The germaphobe thing goes way back, and I admit that I go overboard with germs, and as a result, I drive my family and friends nuts.
Most people (okay most normal people) love to hug, shake hands, go to the movies, and generally surround themselves with friends.
Me? Not so much.
Hotels make me crazy, especially the remote. Well, to be clear, ANY remote makes me crazy. And my phone—really anyone's phone. Don't ask.
I cover my hands with my shirt when coming into contact with phones, tablets, keys, faucets, steering wheels, or doorknobs.
Bathrooms drive me insane. It takes a village for me to navigate my way through public toilets and sinks.
And I detest planes, and trains and subways.
I don't like carpet, I don't like curtains, and I refuse to use a kitchen towel more than once, so I can't even tell you how many rolls of paper towel I go through in a week.
And if you're wondering, NO, I have not been buying up unreasonable amounts of paper products.
Primarily because I already had a shitload of it in my house.
And despite a plethora of products, I'm still manically worried that I will run out.
I change my bath towel, washcloth, and hair turban two times a week, I strip my beds every seven days, including the mattress cover, and spend a vast majority of my free time cleaning.
Heck, I wash down my furnace and water heater on a bi-monthly basis.
So, you get the picture.
Now, I'm sure I'm overblowing my situation, but for the past few days, I have been waking up congested.
Under normal circumstances, I would be alarmed, so now, with coronavirus looming over all of us, I have become obsessed with every clearing of my throat. And okay, I have the sniffles and sneezed twice this morning.
Of course, I went online and googled "Foods that reduce mucus."
The first thing I came across was the quote from Dr. Sebi, who believed that mucus was the cause of every disease. OKAY.
Dr. Sebi was a Honduran herbalist and healer, although many thought he was a nutjob. In 2016, he was arrested in Honduras for carrying around too much cash. After several weeks in jail, he contracted pneumonia and died.
After reading about Dr. Sabi, I went to mucus-research town. After reading umpteen articles, I was on a mucus-free tangent.
I threw out my cup of coffee and filled up my cup with hot water and fresh lemon juice. Then I threw back a Mucinex and ate a mango. (I eventually came upon an article that said I could have black coffee, but no more than two cups a day. Whew.)
Now I'm writing this blog post.
Some stuff I learned:
To reduce mucus, you can include in your daily food and drink intake, things like:
(In alphabetical order because I'm also slightly OCD)
Agar
Apples
Apricots
Bell Peppers
Blackberries
Blueberries
Broccoli
Broth (Clear and low to no sodium)
Cantaloupe
Carrots
Cayenne Pepper
Celery
Chamomile
Chicken
Chili Peppers
Cider Vinegar (Don't go crazy on this one, cuz you can get an ulcer. But you can add a teaspoon to your herbal tea or make a salad dressing.)
Cinnamon
Cranberry Juice (Unsweetened)
Cucumber
Cumin
Decaffeinated Tea
Flax Seeds
Flounder
Garlic
Ginger
Guava
Ginseng
Grapefruit
Herring
Honey
Kiwi
Lemons
Licorice Root
Limes
Olive Oil
Onion
Oranges
Oregano
Parsley
Peppermint
Pickles
Pineapple
Pomegranate
Pumpkin
Pumpkin Seeds
Raspberries
Sage
Salmon
Sardines
Spinach
Spearmint
Squash
Strawberries
Sweet potatoes
Thyme
Tomatoes
Trout (Lake)
Tuna
Turmeric
Walnuts
Watercress
I will be avoiding (also in alphabetical order):
Alcohol, bananas, bread, butter, cabbage, caffeinated beverages (except for my single cup of black coffee) cereal, cheese, corn and corn products, eggs, ice cream, milk, pasta, potatoes (white), processed foods, red meat, soda, soy and soy products, sugar, yogurt,
While I am trying to be humorous and not spend too much time watching the news (especially Trump), I hope and pray you are all safe and sound and look forward to better days.