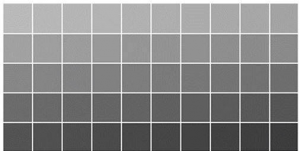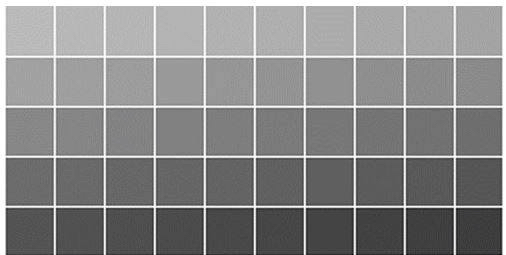 One of my Facebook friends thought I made a typo when I wrote that I was going through a kitchen takeover instead of a kitchen makeover.
I made no typographical error.
If you have ever renovated a kitchen, you know the drill.
TAKEOVER!!!!!
Let's start from the very beginning.
I have always dreamed of having a white kitchen.
I know what you're thinking. Get a life. People are starving. In places.
It's lame. I get it. But that was my if-I-ever-had-the-pleasure-of-renovating-my-kitchen dream, so try not to judge me too harshly.
As it happened, when we were looking for houses in the mid 90's, the house we now live in had a white kitchen, and I took it as a sign. Sold!
So 22 years ago, my kitchen was my favorite non color but admittedly long in the tooth. It had white Formica cabinets, counters, and back splash.
It was worn out, but it was white, and I was happy. Having spent my earlier years in a Bridgeport Connecticut tenement, I was living the dream.
Fast forward 22 years…
I finally convinced (okay more like coerced) my husband into renovating the original-to-the-house kitchen. And I knew from the get go, that it was going to be white.
My contractor, cabinet guy, plumber and some of my peeps tried to talk me out of it, telling me white was passé.  They all had their opinions about white being cold, hard to keep clean, and sooo past tense.
But for anyone who knows me, I tend to march to the beat of my own drum.
Tell me something is passé, not in, or past tense, I could give a you-know-what.
I have no interest in keeping up with the Joneses—or anybody else for that matter.
Passé? Past tense you say? Don't care.
I was going for the whole white shebang. Passé shmasse.
White floor, white cabinets, white counter tops, white faucets. That's what I wanted. And that's what I was going to get.
Oh and I decided to throw in a white high gloss exterior door and matching white high gloss window trim, and white eggshell walls and ceilings.
Okay, if you're rolling your eyes over the white on white on white, even I will admit that my obsession with white was a tad too much.
So along the way I made an executive decision to get off the all white kick—change it up.
…and go with a grey wall.
To be precise,  white on white on white with two and a half walls of grey.
The white part was easy peasy.
I ordered white high gloss cabinets, white quartz counter tops and matching back splash, white hardware, and a white porcelain floor.
The grey walls? Not so easy.
Once I decided on grey, I began my usual laser focused OCD-ish quest for the perfect grey.
This was easier said than done.
What I discovered was that the color grey is elusive, schizophrenic, unreliable, misleading, two-faced, three-faced.
Yet warm, inviting, calming and cool.
There are indeed fifty shades of grey. Or is it gray?
Thus began the process of priming and painting, and priming and painting and then priming some more. I could NOT find a grey that I liked.
The first time I walked into my local paint store I told the salesman I was looking for grey paint.
He looked at me in semi disgust. "Which one?" he asked me as he intently picked paint chips off the front counter.
"I don't know, you tell me. I'm just looking for a regular old grey," I responded.
"Good luck with that." He said under his breath as I strained to hear what he was saying.
I had no idea how accurate this salesman's words would end up being.
I showed him a photo on my phone of a grey kitchen wall I liked.
He squinted at the image and then muttered four words: Barren Plain and Wish.
I asked him if that was one color or two. He answered me so softly that I had to ask him twice.  Even after answering me again, I still couldn't hear him.
So instead of asking him a third time, I filled up the space with nonsensical talk about my counters and back splash, blabbing about how I was told that quartz is the new granite, droning on about my peninsula, my hardware, blah blah and blah.
By the time I finished my verbal dissertation he was at the other end of the store whipping up my paint.
I took the sample size paints home and had my contractor put them on two pieces of wall board.
I then intensely inspected both of them. Intensely being the operative word.
Barren Plain (2111-60) didn't look grey at all. At first, I thought it looked beige, but then when I looked at it for like the 30th time, it didn't really seem like beige either.
I went online and looked up the color, and one blogger called it greige—a combo of grey and beige.
Get out the primer!
Then I moved on to Wish (AF-680).  I was hopeful about Wish because as a wordsmith, I tend to find signs and meanings behind words.
And for whatever reason, I felt a kinship with the name. Wishful thinking because it did not work out at all. I wish I never tried it. It was a weird taupey color. Something you might find in a diaper. Not what I was going for at all.
More primer!
I then trudged back into my paint store lugging the two pieces of Barren Plain and Wish painted wall boards, and shared my misery with the salesman who recommended the two shades of grey in the first place.
"Why do the colors look one way on the swatch and another way on the wall? Why does the paint stick not match the paint on the wall? And why do the greys look one color on one wall and another color on the other wall?"
The salesman shrugged and said, "That's grey for you."
I found his answer to be wholly unhelpful.
My response? "Anastasia of Fifty Shades, the novel, said it best. Oh, my."
He looked at me blankly. He apparently had never read Fifty. And he was also apparently not feeling my paint pain.
We stared at each other awkwardly.
"I mean," I finally said, breaking the silence. "Why is grey such a problem?"
He looked at me like "duh."
"It's all about the LRV," Mr. non personality blurted out, rolling his eyes before he turned his back on me to help another customer.
"The wha?"
He was preoccupied ringing up customer B, so he didn't respond.
So I asked again.
"The SUV?"
"The LRV. The light reflectance value," he said with some annoyance as he rang up customer C.
"Can you write that down for me?" I asked him.
"Are you serious?" he asked me.
"Well yeah, I need to look up that thing you said."
"LRV," he repeated as he wrote it down.
"No, not the letters, the words of it," I said leaning in to see what he was scribbling.
He looked up and gave me an awful look.
"Would this be a bad time to ask for a couple more grey suggestions?" I asked him tentatively.
He walked into an office behind the counter.
I wasn't sure if I should take that as a yes or a no.
He came back with a piece of paper with two lines of words on it.
I read the words out loud to no one in particular: "Stonington Gray and Gray Owl?"
"And is it G-R-E-Y  or G-R-A-Y?"
When I looked up, he was gone.
"HELLO? HELLOOOO?"
The salesman popped his head out from a back room. He was visibly aggravated. "I'm on lunch."
"Okay, could you just whip me up these gray-with-an-A paints real quick?"
He zhoozhed up two pint size cans of paint. As he took my twenty dollar bill, I asked him what his name was. He said it softly, and as I strained to hear, I had to ask him a second time.
"Okay thanks for your help Robert," I chirped as I walked out with my "grays."
I ran home and tried both paints on some wall scraps I found in my garage.
Then I googled "light reflectance value."  The first article I found was titled: "LRV and why you should NEVER choose a paint color without it."
NEVER?
The article read more like a science experiment, full of incomprehensible information like: A color's Light Reflectance Value (LRV) measures the amount of visible and usable light that reflects from or absorbs into a painted surface.  LRV is measured on a scale that ranges from zero (absolute black, absorbing all light and heat) to 100 percent (pure white, reflecting all light).
What?
Oh, and there was an app I could buy called LRV Guru which assists with calculating color contrast ratios and would do the math for me.
Wait. Now there's math involved?
This LRV thing was getting way too complicated, so I went back to painting wall scraps.
Stonington Gray (HC 170) was too blue. Urgh.
Gray Owl (2137-60) was a nice gray but slightly darker than I wanted. I moved around the sample scraps from wall to wall. Gray Owl on the wall with the three windows looked great, but on the wall with no light, it looked dullish. "That damn LRV," I mumbled under my breath.
I was all but giving up, thinking maybe I should just go with Gray Owl and be done with it. I was running out of time. Plus I was running out of wall boards.
My husband nixed the Gray Owl, so I was back to the drawing board or should I say painting board.
I drove over to Home Depot and found a paint swatch there that I liked. I then headed directly over to my not-so-trusty paint store.
My not-so-favorite salesman was having lunch. Again.
"Hi, Robert!" I said overly loudly, feigning enthusiasm. "I'm baaaack!"
He looked up from his sandwich and said: "It's Richard."
"Oh okay, Richard. So when you're done eating can I show you a swatch I found at Home Depot?"
"Home Depot don't carry Benjamin Moore," he said in between munches.
"Yes, I know, but can you try to match the swatch up with something nice for me?" I asked him gingerly.
I think I was getting on Robert's nerves. I mean Richard.
"Pleeeeease?"
He put down his sandwich and concocted something called Graceful Gray (PPV18-12).
I thanked him profusely and ran home to paint it out. But Graceful Gray was a very dark taupey greigy color. I was all but losing hope.
On the way back to the paint store I picked up a Caramel Brulée Latte at Starbucks for Richard. I was hoping that maybe a bribe in the form of a coffee would help me to get the grey/gray I so desired.
I ran into the paint store, Starbucks gift in hand.
Richard was very excited about the coffee concoction, and in between sips he gave me the inside scoop about lightening or darkening gray with percentages of other colors.  Then he confided in me that most people call him Dick.
Did that mean I had to call him Dick? I so preferred Richard.
And the Latte was a huge success because Dick was impressively accommodating and very full of a lot of words. He also happened to have a beautiful smile.
He worked up two versions of the same color: Classic Gray and Classic Gray darkened by 25%. Maybe it was the caffeine, but Dick was a new sales man.
I quickly paid him and drove off to do my painting thing.
The Classic Gray (OC 23) was a warm gray but had a purple undertone. I really wanted this color to work. But the purple was literally bouncing off the walls.
The LRV was B-A-D.
I was hopeful that the Classic Gray darkened by 25% would result in a bit more contrast with a little less purple. Nope. Didn't work.
The following morning I dejectedly drove back to see Dick. This time armed with a Starbuck's Caramel Macchiato and a blueberry muffin with yogurt and honey.
When he saw me walk in his face lit up. "I knew you'd be back. And I think I found the grey for you. 1611. Gray Tint."
As the machine shook up 1611, Dick sipped on his Macch and chattered away, telling me among other things that his mother calls him Dicky. Or is it Dickie?
As I paid for the paint pint I was thinking to myself. Really? Gray Tint?
Why didn't Dick think of this in the first place?
Gray. Tint.
A tint of Gray.
Come on Dicky. You should have thought of this one right out of the grey gate.
I was hopeful as I watched my contractor paint the wall next to the window.  The gray lived up to its name and indeed had a tint—of lavender, which happens to be my favorite color, so I took it as a sign.
Each wall looked slightly different, but the hues were all warm and a lovely contrast to the white window trim and ceiling.
LRV and all, it was perfect!
(There is a part two to this story, which is that after the painting was completed, I discovered that the white porcelain floor was laid down incorrectly and had to be ripped up. As flooring experts marched in and out of my house, they all agreed on the same two things: My beautiful and expensive white floor had to be trashed, and the color should be changed up. To what else? Grey! I mean Gray!)