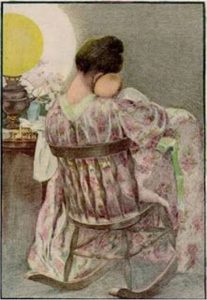 He was born in the winter, on a cold and rainy Wednesday night.
He was finally mine, and I was struck with an enlightening love I had never before known. The January of my life.
When I would call him mister-man in my baby talky voice, he smiled big and toothless, his brown eyes twinkled, and I felt warm in his love.
And when he needed me most, I rocked him through the pain, the dark, the disquiet.
I refused to put him down, lest he roll over amidst the bandages.
And a light was always on, more for me than mister-man.
That was before the silence, before the break.
Seasons come and seasons go.
Too many, I fear.
But the light will never dim.