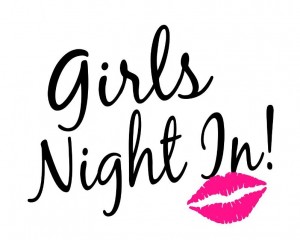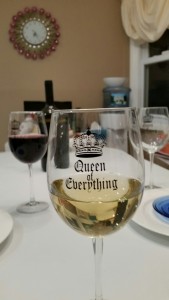 One of my favorite occasions is when my girlfriends join me for a girls-only night in.
Sure, it's fun going out with the girls, but nothing beats a laid-back night with my dearest girlfriends, dishing and bantering in the comfort of my home.
I recently hosted a girls-only dinner party, and at the request of my BFF, I served her fave—fried fish on the barbie.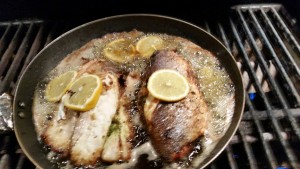 When hosting any kind of home cooked dinner, I like to keep it super simple. That way, I get to enjoy my party and my friends. Who wants to run around serving people all night? Not me. I much prefer to throw a few simple things together, grill something up, and then kick back and enjoy.
So here is my go-to girls' night in carte de jour: Chips and dip, my crunch salad, fish on the barbie with a side of wild rice, and a happy ending of cheese and chocolate for dessert.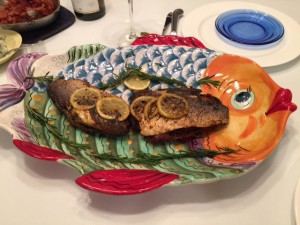 And a plethora of wine.
When it's just us girls, chips and dip are all we really need to get us prepped for the main event. A little dark russet potato chip scooped up with some onion dip.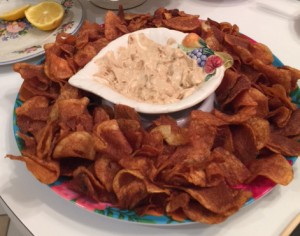 Oh, and did I mention lots of red and white wine?
Then I follow up with "The Crunch," my chopped concoction of celery, red, yellow and orange peppers, edamame, and cherry tomatoes, topped with crumbled blue cheese and bacon.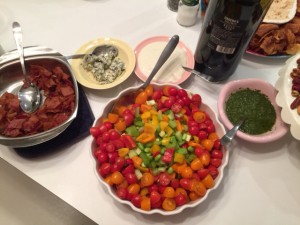 While my friends are chowing down on The Crunch, I grill up some whole fish slathered on the inside with my homemade basil herb paste, throw together a side of wild rice, some more wine, and voila! Girls' night in.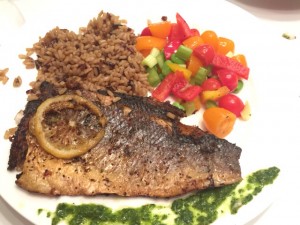 And now for the happy ending.  An impressive looking cheese display.
On this particular night, I chose a wheel of brie, smoked gouda, a goat cheese with garlic and herbs, and havarti. Then I piled the cheese onto a pedestal plate adorned with thyme, assorted nuts, and sea salt caramels, wedding-cake style.
And of course, some more wine.
The Crunch
1 red, 1 orange, 1 yellow pepper, cut into small chunks
10 stalks of celery cut into small chunks
1 cup edamame
1 cup cherry tomatoes sliced in half (I like to use organic red, yellow and orange)
Mix the veggies together and add some salt, pepper and garlic powder
Serve with your favorite dressing, or top each serving with crispy bacon and fresh blue cheese.
Have leftovers? Mix them in with some tuna fish for a delicious and healthy lunch the next day!
Basil Herb Paste
4 garlic cloves crushed
2 cups fresh basil leaves
1/2 teaspoon sea salt
1/2 teaspoon fresh ground pepper
1/2 teaspoon Italian seasoning
Juice of 1 small lemon
1/4 cup olive oil
Add garlic, basil, salt, pepper, oregano and lemon juice in a food processor or blender. Pulse until well blended. Gradually add oil, pulsing as you blend. Taste the paste as you go along. You may need more of something depending upon your personal taste. Freeze the paste in small plastic containers.