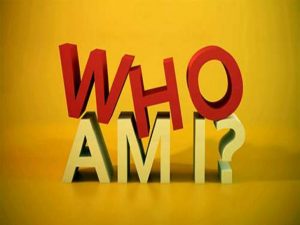 CHAPTER 2
TO KNOW YOURSELF IS TO KNOW YOUR FAMILY
        Maternal vs. Paternal
For most of my life, I didn't know much about my family on either side.
[Maternal: Relating to, belonging to, or like that of a mother.]
My very first memory took place on December 25, 1957, and was of my maternal grandmother.
It was late Christmas night, and Mem and I were sitting on the couch, admiring what I thought was a truly magnificent Christmas tree.
Back then, I was known as Tony Michaels and lived with my grandmother, mother, and great-grandmother on the wrong side of an already lousy town.
Mem was my grandmother — my surrogate mother. My mom got pregnant, then married, then divorced, at a very young age, so Mem was raising us both.
I knew very little about my father, but what I did know left me afraid. Fear played a significant role in my early years.
Mem had a theory that when I was a baby, I was confused and couldn't figure out who was the mom. For a while, I called them both Mom. And then, after some time, I bestowed upon her the name of Mem.
According to Mem, at ten or so months old, I had brilliantly managed to come up with the French-Canadian name all on my genius own.
Mem was also divorced, and I never met my grandfather. Mere Germaine, my great-grandmother, was a widow and lived with us too. And like all the other men in my family, I never knew my great-grandfather either.
Mere Germaine was sleeping that Christmas night, Mom was on a date, and Mem was busily crocheting me an Afghan blanket.
I was four years old, and my head rested on Mem's shoulder. Mem was preoccupied with her crocheting, and I was trying to be exceptionally quiet because I was hoping that if she forgot that I was there, I could stay up late and wait for Mom.
I closed my eyes and started to drift off when Mem began to poke my arm softly.
When I looked up at Mem, she had a mischievous look on her face as she put her finger up to her mouth to shush me. She then took her finger off her lips and pointed toward the tree.
I took Mem's cue and gazed at our sparsely decorated tree, adorned with a few strands of blinking lights, some tinsel, and a few ornaments — most of them homemade.
Underneath the tree sat my treasured present from Santa Claus.  She was the most beautiful doll I had ever seen. I named her China because she had a flawless porcelain face and the silkiest long, shiny black hair. China must have been an expensive doll — much more than Mem or Mom could afford.
Anyway, China was sitting under the tree, wearing a red velvet dress that Mem sewed for her, which to my delight, perfectly matched the red Christmas dress she had designed for me.
As I sat looking curiously at the doll under the tree, wondering why Mem was pointing and shushing, I noticed a tiny mouse sniffing around China.
I remember thinking that maybe it was a mouse, or maybe it was something way worse. Our crummy railroad apartment was chock full of all kinds of vermin.
I looked up at Mem, terrified, my heart pounding. But she was smiling ever so softly, still shushing me with her pursed lips. I looked back at what I hoped was a mouse from Mem's perspective.
As a child, I was molded entirely by the three unforgettable women in my life. What they saw, I saw. What they felt, I felt. It was my alpha female trio and me.
So if Mem didn't have a problem with the baby-whatever, I was okay with it sniffing around my doll and then snuggling in its lap.
I looked at Mem's bright and smiling face as she lightly kissed her index finger and then playfully touched the tip of my nose with it.
Taking my cue from Mem, I laid my head back on her shoulder and fearlessly watched the baby rodent until I drifted away.
[Paternal: Of or relating to, or like that of a father.]
My second memory was of meeting my father back in 1960 when I was six.
Here's how the meeting went down:
I was sitting on a stoop, waiting for my father, Mick Michaels, to arrive. I didn't know him and didn't know what to expect. As usual, I was full of angst.
A black vehicle rolled up, and a young man jumped out of the car. He had brown hair and swarthy skin — not light-skinned like Mom, Mem, or Mere Germaine.
I stared intently at him as he came around the back of the car to greet me with his dark — almost black — piercing eyes.
It was then that I noticed a young woman sitting in the front passenger seat, her scowling face pressed against the car window.
He roughly tweaked my cheek, which broke me out of my spell. He had an etch-a-sketch in his hand, and as he thrust it into mine, the woman rolled down the window.
My father turned his back to me and spoke to the woman. "Get in the back."
"Fuck you. Put the kid in the back."
He shrugged his shoulders and turned to face me. I was shaking and screaming inside.
He opened the back door, and I miserably got into the car behind the woman.