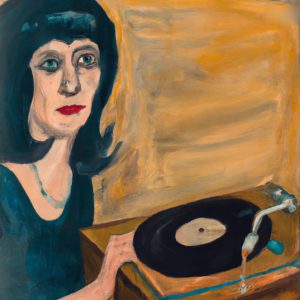 CHAPTER 22
O HOLY NIGHT
December 1965
I have never seen Mem so happy and so relaxed. She's been sewing secret gifts for all of us while playing holiday music nonstop. Her favorite song is O Holy Night by Nat King Cole, and she plays it on our record player over and over and over again.
Mem says that after what Adam did for us, the song has even more meaning to her than before.
Her favorite part of the song is:
♪ ♪ A thrill of hope, the weary world rejoices. For yonder breaks a new and glorious morn. Fall on your knees, oh hear the angel voices. ♪ ♪
Life has indeed been glorious since moving to Success Park. Mere Germaine and Mom share a room with twin beds, and I sleep with Mem in the bed Adam gave us.
Mem says that Adam was our guardian angel and our Christmas miracle, and we all agree.
Speaking of miracles, surviving seven years of St. Ambrose Catholic School is also a miracle because all the nuns except Sister Regina Mary are beastly and mean!
Mom says it's because they never "get any" and calls them frustrated old bitties, but only when Mem and Mere Germaine aren't around.
When I ask Mom what the nuns never get, she tells me I'm too young to understand.
I used to think it was sacrilegious for her to say bad things about the nuns, but now I agree. The nuns have a terrifying way of humiliating us girls.
They put their fingers together in a point and pound them into the top of our heads. Ouch is right. The constant digging of their fingers into our skulls can't be good for us.
The boys have it worse, though. The Sisters grab both their ears and yank them hard, causing their heads to bobble back and forth, which I'm sure rattles up their brains.
They also torture us in other ways, like stalking and roaming around with a wood pointer and whacking it on our hands whenever they feel like it.
Once, when Mother Superior caught me chewing gum, she made me walk around with it stuck on my nose all day, including recess, which was tricky because it kept falling off. By the time school was out, the wad of gum was filthy and speckled with who knows what.
Another time, she read a note I sent to my best school friend Vicki about a boy I had a crush on—over the load speaker to the entire school!
The good news, though, is that I am still one of the most popular girls in my class, and now that we don't live on White Street, things have never been better.
However, there is some bad news—my friends are still not allowed to come to our apartment because I'm still from a broken family.
But at least I don't feel ashamed of where I live, just sorry that people think my life with Mem, Mom, and Mere Germaine is broken.