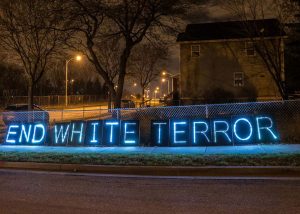 Below is a recent white supremacist attack you'll probably never hear about.
Early Wednesday morning, on August 7, a house exploded and burned to the ground in Sterling Ohio.
Officials investigating the incident found a swastika and an anti-black slur painted on the garage.
The homeowners who were thankfully not in the house at the time, are an interracial couple who lived there for 23 years.
The wife was quoted as saying: We decided that whatever happens, we're not rebuilding here."
To quote Trump: "We're going to win so much, you're going to be so sick and tired of winning."