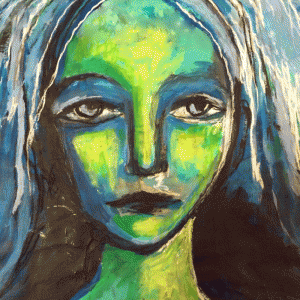 Your mother
is a sinner.
And so are you.
Go now
and confess.
The girl
was terrified.
Not sure what
to say.
She just had
her
First Communion.
But never confessed
any sins.
The confessional
was dark.
And she hated
it.
The dark
was always
merciless.
The priest
was barely
visible.
Bless me father
for I have sinned.
How long since your
last confession
he asked.
Never.
What have you
to confess
my child?
Adultery.
Lord please have
mercy
on my soul.
The priest
moved
swiftly.
And opened
the curtain
to reveal
himself.
She knew him and
he knew her.
He sat the girl
in a pew
and held her hand.
It was still wet
from blessing herself
with the holy water.
Why would you
confess such a thing
my little one?
Because Mother Superior
ordered me
to
beg for
mercy
and repent.
He took her hand
and they walked
to the school.
In silence.
She was in trouble.
Maybe she was supposed
to genuflect when
she came into
the church.
Who would ask a child
to confess such a thing
asked the priest of
the nun.
Her mother is
excommunicated.
She pointed at the girl.
And she doesn't belong here.
Perhaps it is you
who doesn't belong
here, he fumed.
The mother arrived
quickly.
Dressed in a yellow
mini dress
and fake pearls.
Her hair in a bee hive
her cheeks a rosy pink.
Her heels high
and her scent lovely.
The nun was dismissive
and merciless.
But the mother
was fierce.
Protective.
And ready to
rumble.
Adulteress?
This is what you call
my daughter?
You are a sinner,
and so is she
the nun spat out.
The priest gasped.
The mother moved in
for the kill.
And cut the nun to size
with her biting
humiliating
words.
No mercy.
The nun was quiet
humbled and ashamed.
The mother was triumphant.
Vindicated.
The priest was pleased.
He did his best to
hide his smile.
The child trudged back to class
knowing the
consequences
would be merciless.