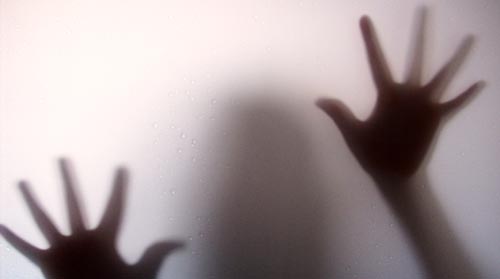 I've been losing a ton of sleep over the Harvey Weinstein thing for a couple of weeks now.
Here's the internal struggle.
Do I have the courage to take what's in my tormented head and put it onto paper?
Or not.
Putting this blog post together has been the most heart wrenching and challenging thing I've ever done.
And I'm not exaggerating.
Back and forth and forth and back. What should I say? How far should I go?
There were "things" I furiously typed out, but then fear took hold, and a flurry of backspaces wiped it all out.
I put the post aside for a while, tried to work, make like I was okay.
Even though I wasn't.
And then tried to write about it again.
Save, delete, save, delete. Backspace. Take a break.
I kept parking and rough-drafting my words. And then saving them under the title "Me Too."
I figured, take it slow. Give myself some breathing room.
But this "Me Too" business was causing me some major panic and anxiety.
Facebook, Twitter, and Instagram have been flooded with heart-rending and tragic messages from women using the hashtag #MeToo to acknowledge that they have been a victim.
It runs the gamut: Unwanted physical contact, lewd come-ons, cat calls, leers, nasty comments, inappropriate flirting, sexual harassment, molestation, abuse, assault, rape.
A plethora of unseemliness.
Reading through thousands of messages has shaken me to the core.
I'm terrified to admit it, but sadly, I'm a Me Too.
And people knew. "People" that were supposed to protect me.
There I said it.
Now many of you, who know me well, might not be surprised by the "Me Too."
But probably surprised by how "it" happened.
Some of my family members will be taken by complete surprise.
And yet other family members have been calling me a liar for years.
And then there's my inner circle. My peeps.
They know too well about my "life-changing stuff."
But unless you've been "in it" you can't know how it can scar and damage who you are.
For a lifetime.
To be honest, as hard as this post has been to write, I've been writing it for most of my life.
Reams of words in all forms and formats written over decades.
Tucked carefully away, waiting for the right time to reveal.
So, with all this "Me Too" sharing, I figured maybe now is my time to fess up.
On the one hand, I thought I could finally share.
But then, I doubt myself.
I just don't know what to do.
I'm so torn.
If I don't speak up now, then when will I?
If I do speak out what will people think of me?
But here it is.
A harrowing, heartbreaking, unforgivable and unforgettable series of childhood "events" ruined my chances at any sort of Ozzie & Harriett life.
My "Me Too's" are deeply and profoundly humiliating and searingly painful.
And don't worry, I'm not going to get into the gory details here.
But I will say that early on I was taught the hard way, that it is indeed a dangerous world.
A world in which I was always on the lookout for weirdos: On the street, at work, on trains, subways, buses, airplanes. Creepy construction guys, bar guys, CEO guys, and doctor guys.
Too close, too touchy feely, too familiar. Too everything.
Too damn much.
So many of us have learned the hard way that unsafe is everywhere.
Hollywood, publishing, modeling, banking, advertising, radio & television, real estate, government, beauty pageants…
Restaurants, movies, airplanes, boardrooms, schools, churches, day care centers, sports, and even home…
The lists of possibilities are endless because the abuse is everywhere.
"You know you want it."
The careful mental calculations I drum up on a daily basis is exhausting.
Parking my car, or walking down an empty street, or down an empty hotel corridor, or getting into an elevator, or choosing a seat at the bar. And then the non-stop obsessive eyeballing of my drink.
Oh and then there's taking a cab. Or an Uber.
Or letting workers into my home.
All of it has been an exhausting and heartbreakingly draining process.
And the paranoia and possible bad choices are endless.
A psychologist once told me that children who have been physically or sexually abused often end up sabotaging their lives.
They are their own worst enemy because as children their little brains were overloaded with fear and stress hormones. So they tend to live out their lives in fight or flight mode.
Fight it out or flight it out.
And I keep reading about men who need to stand up for what's right.
And I agree.
Except "Me Too" is not just about women.
It includes a lot of men.
Too many men.
More men than we will ever know.
I wonder how many men out there are brave enough to use the hashtag #MenToo.
That's all I can bear to say about "Me Too" for right now.
One day I hope to scream my "stuff" from the rooftops.
But not today.