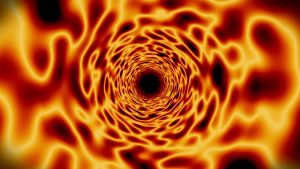 Seven Orthodox Jewish siblings, ages 5 to 16, died early Saturday morning of March 21 in a raging Brooklyn house fire that sent their mother Gayle Sassoon, and teenage sister Siporah (15) smashing through second-story windows to escape. Their father was at a religious retreat in Manhattan at the time. The fire was the city's deadliest since March 2007.
The medical examiner said Elaine (16), David (12), Rivkah (11), Moshe (8), Yeshua (10), Sara (6), and Yaakob (5), died of smoke inhalation. I pray that's how they died.
As of March 21, Siporah was in critical condition at Staten Island University Hospital North, while her mother was placed in the hyperbaric chamber at Jacobi Medical Center in the Bronx as she fought for her life.
The smoky inferno was ignited by an untended hot plate used to keep food warm in the first-floor kitchen, as the Sassoon family slept upstairs on the Sabbath, officials said. Their home had no smoke detectors.
News of this disaster brought back my own horrific memories of my mother's "accident." When I was fourteen years old, we had a cooking fire in our home, and my mother suffered devastating third-degree burns.
The memory of the suffering and pain my mother endured for years, made me extremely vigilant about cooking with oil, candles, fireplaces, fire detectors, electric cords, and the like.
When I became a mother, I never allowed my children to light candles, or come anywhere close to the stove or extremely hot liquids.  I embedded into their brains the importance of fire safety. Unfortunately, it took the "accident" to educate me about home fires and the crushing destruction they can cause.
I wrote the short story below when I was in high school, several months after the fire in my own home, and amidst a very dark time in my life.
MOMMY
Machines were doing her breathing, and a heart monitor loomed near her bed.  She was a tangle of needles and tubes, unmindful of the nurses, doctors and commotion surrounding her.  I sat there in a dream, no a nightmare–wishing to awake.  But there would be no waking from this nightmare.  I reached for her hand, searching for a place to caress. A small spot free of burns and bandages.
"How do I look?"
There she stood, like a movie star.  Tall and slim, she wore a magnificent suit of hunter green velvet.  The long, straight skirt fashionably hugged her curvaceous figure.  The tightly fitted jacket accentuated her small waist and long slender neck.  Her shoulders back, her head high, she was a vision of loveliness in her dark green suit.  Green was her color.  It matched her eyes so well.  Those captivating green eyes of hers.  Everyone who saw them commented.  "They shine like emeralds." … "Eyes like a cat."… "Green like the sea."…
But to me, they were the eyes of a queen.  Queen green.  Sparkling, radiant, luminous.  Magazine eyes.
Her eyes provided a mere backdrop for the rest of her face.  Her ivory complexion laid the foundation for her stunning silhouette.  The chiseled nose was a perfect ski slope, and her ruby red lips made her teeth look even whiter.  Her ash blonde hair, pulled into a chic French twist, framed her elegant features. 
Her style was unquestionable.  Her beauty formidable.
"Well monkey face, how do I look?"
Seventeen years older than me, she bent close to me for my answer.  Mischief, youth, and excitement filled her amazing green eyes.  The scent of sweetheart roses permeated the air around us.
"You look like Grace Kelly mommy.  No, I take that back…More beautiful than Grace Kelly."
She raised herself then, with a satisfied smile on her face.  And she ruffled my hair, pulling herself straight like a marionette.  I fell to my knees and hugged her legs, gently stroking the soft green velvet.  Closing my eyes, I held her adoringly.  
When I opened my eyes the room was cold.  The rough material of her hospital gown and bandages chafed my cheek.