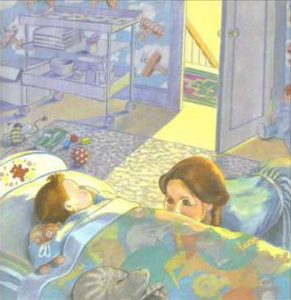 I don't know about you, but the Christmas season always gets me thinking about;
well, everything.
Okay, I know what many of you want to ask me: Aren't you Jewish?
I am Jewish, but if you are a regular reader of my blog, you also know that I was born Greek Orthodox, baptized Catholic at six years old, and then converted to Judaism at 31.
I've been here there and everywhere when it comes to God.
And listen: you can take the girl out of the religion, but you can't take the religion out of the girl.
As a result, countless Christmas lyrics get to me every time.
Chestnuts roasting on an open fire…Strings of street lights, even stoplights…I have no gift to bring that's fit to give our king…Fall on your knees, oh hear the angels' voices…
TISSUES!
Last night, driving into town, I heard a song on the radio, and the words stunned and stung a little.
Okay, they stung a lot.
Now, Aaliyah Palmen's song had zero to do with Christmas, but with the holiday lights twinkling, and the snow on the ground, and shoppers hustling and bustling, and those heart-wrenching words…
I felt the song speaking to me, so I pulled the car over and googled the lyrics:
Call it love and devotion
Call it the mom's adoration
A special bond of creation
For all the single mums out there
Going through frustration
sing, make them hear
She's gonna stress
She just wants a life for her baby
All on her own, no one will come
She's got to save him
She tells him "ooh love"
No one's ever gonna hurt you, love
I'm gonna give you all of my love
Nobody matters like you
She tells him "your life ain't gonna be nothing like my life
You're gonna grow and have a good life
I'm gonna do what I've got to do
Single mom what you doing out there?
Facing the hard life without no fear
Just see and know that you really care
'Cause any obstacle come you well prepared
And no mamma you never shed a tear
'Cause you have to set things year after year
And you give the youth love beyond compare
You find the school fee and the bus fare
Hmmm more when paps disappear
Now she gotta six year old
Trying to keep him warm
Trying to keep out all the cold
When he looks her in the eyes
He don't know he's safe when she says
So, rockabye baby, rockabye
I'm gonna rock you
Rockabye baby, don't you cry
Somebody's got you
Rockabye don't bother to cry
Lift up your head, lift it up to the sky,
Rockabye don't bother to cry
Angels around you, just joy in your eye