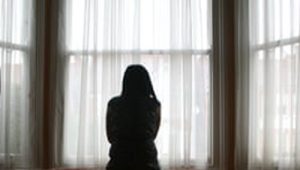 I am deeply entrenched in a two-person pandemic pod with no outdoor possibilities at the end of the tunnel.
And my plus-one solitary confinement doesn't look like it's going to end anytime soon.
I check out Facebook for proof of outside life. And it distresses me to see so many people living seemingly normal ones.
Not because I'm not happy for them. But because I'm not ready for normal. I don't think that normal as I once knew it, will ever exist for me again.
I'm feeling awkward and downright anxious about socially interacting with others. And the thought of returning to my normal life terrifies me.
It took just six months for my values to upend themselves. The person I was BC (before Corona) has disappeared.
I've become a pro at mani-pedis. I'm okay with my greying hair. I read more, I write more, and I love that I know every single ingredient that I put into my mouth. I'm not only eating healthier, but I also have a consistent and successful workout routine. It took a plague to reach my weight goal.
I watch the birds build their family nests, I revel in my dollhouse projects, and yes, I literally smell the roses in my back yard—a lot.
I grew tomatoes and scallions for the first time, I'm adept at pruning my trees, and I'm okay with scrubbing our four toilets. Scrub a dub dub—my house has never been cleaner.
But there is a dark side to my confinement.
The longer I stay in, the less I want to venture out.
The mere thought of having to go to my doctor for a flu shot causes my heart to pound.
And I haven't been to a grocery store in six months.
Let me rephrase that: I haven't been anywhere in six months, and I have no immediate plans to leave my house before spring.
Well, I take that back. I plan on getting a flu shot, no matter how stressful. And come hell or high water, I am going to vote.
I watch what's happening in the real world through the lens of my living room bay window.
Day in and day out, I obsessively observe outside life from the safety and security of my inside life.
I see a ton of thirty-something families walking and socializing together.
Without masks.
I see young children playing together and teenagers walking with their friends.
I see cars coming and going.
But what I don't see are any old folks. And I don't see any older adults visiting the young families on my block.
Although I recently saw an elderly couple get out of their car and wave to the family across the street from us—one measly sixty-something couple.
My young neighbors apparently just had a baby, because the mommy carefully and proudly held up her bundle of joy for the older people to see.
Watching this family blow socially distanced kisses to each other brought me to tears.
It also made me think about the logistics of how and when my husband and I would re-emerge from our self-imposed confinement.
Would we take the outdoor plunge together? What if he's ready and I'm not? I shuddered at the thought and forced myself to put it out of my head.
From the confines of my property lot, I have wistfully watched spring and summer come and go.
And I am mentally preparing myself for winter.
To quote the motto of House Stark: "WINTER IS COMING."
The meaning behind the Game of Thrones mantra was to prepare for the worst. It was a dire warning combined with persistent vigilance to be ready for anything that could happen. And whatever happened was always BAD.
The Starks, who were the rulers of the North, ceaselessly prepared for the coming of winter, which inevitably hit them devastatingly hard.
The word winter was used as a metaphor to convey the dark and cold season and the imminent danger, destruction, and death.
When the words "Winter is Coming" were uttered, it was always right before the sh*t was about to hit the fan.
As I gaze out my bay window and watch the leaves turning brown, I'm hoping for a brave new world.
But in my heart, I know winter is coming.
And I'm not ready.