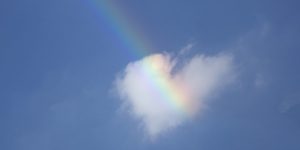 The tornado that is family touches down.
Dustbusters, bubbles and mouse trap.
All the swirling love reminds me
of the circle of life.
So fleeting.
I wish I would have known
way back when.
But for now
monkey bread, dirty diapers
and hugs and kisses
are my pot o' gold
at the end of
my rainbow.