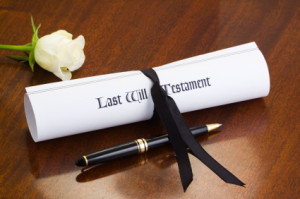 Sometime in early 2009 I asked my lawyer husband to update my will. Six years later, I'm still waiting. I know he's been busy, but really?
In case you're wondering what prompted my request for a legal modification:
In 2008, there was a scene in Season 2, Episode 9, of Madmen, titled "Six Month Leave," where Don Draper utters the following bar advice: "It's your life. You don't know how long it's gonna last, but you know it doesn't end well."
His aphoristic words have been resonating with me ever since. I am most definitely not expecting a "Happy Ending." But if I'm in charge of said end, I am optimistic that with a well thought out plan of action, I will be fully prepared to execute the whole sordid mess my way.
But first things first. As a means to the end, I'm hoping that this blog post will help to jump start a codicil and/or serve as proof of what I want in terms of my final wishes. I'm also hoping that this blog post will hold up in a court of law because there has been zero movement on my almost seven-years-already appeal to the hubby. And it seems unlikely that a new and improved version of my VERY OLD WILL is coming anytime soon.
Anyway, pending a revised will, durable power of attorney, living will, health care proxy and DNR (no pun intended, but I'm not holding my breath), below is a quick and dirty amendment to the Last Will and Testament of Teri Dawne Schure.
And maybe this sounds outrageously depressing, but I have been busily and intensely engineering my last hoorah. While my friends have been planning European trips, and seeking retirement advice, I have been assiduously putting the final touches on my last chapter.
Control freak that I am, it should come as no surprise to those who know and still love me, that me myself and I will be orchestrating my closing performance. I am hoping for some dignity, a competent finale, with a little comic relief thrown in for good measure. Okay, it probably won't be that dignified, because I expect all my homies to party like it's 1999. And ever the hostess with the mostess, I am fully expecting my bon voyage to be one hell of a shindig.
I fervently hope that I have enough of a final-days-heads-up to spend them in a beauteous locale surrounded by mountains or the ocean. And if I get the dreaded Alzheimer's, I pray my fam will do the right thing and proceed with all that I have requested in this post. (They're probably reading this and thinking I won't be the wiser, but just do it loved ones!)
When it's my time, I hope to have all my cherished peeps at my side as I peacefully fade away. Oh and make sure I'm pumped full of shit loads of pain medication, and my iPod blasting. Music needs to be an essential component of my final act. I want my treasured iPod to be playing all of my fave tunes while I deliver my swan song.
And when my time here on earth is concluded, don't count me out so fast, cuz I plan on having the last word, which will be recited aloud. And YES, it will, of course, include the as usual unwelcome motherly advice for my kids.
I am wholeheartedly expecting the end to be easy breezy although I recognize it may be stressy messy—and way more labor intensive and time consuming than I would prefer or planned for. So DO NOT forget to administer the painkillers.
And at my adios soiree, I want a B-I-G partay. No expense spared people. Pigs in a blanket are a must, as well as a signature Martini—Stoli up, no vermouth, three olives with or without bleu cheese. Oh and I definitely want a bunch of those delish Chicken Samosas from Trader Joe's, some shrimp cocktail, and a killer Italian rum cake with chocolate and vanilla pudding smothered in whipped cream. Hey, I might be dead, but let them eat my favorite cake.
I can't bear the thought of being stuffed into a coffin and then buried in the dirt. SO DON'T DO IT.
My daughter Ariel knows the drill. I'm to be cremated, even though it's against my religion. She can put me anywhere she wants—in her attic, her basement, the laundry room, wherever. I'm not picky. But she needs to TAKE ME WITH. Wherever she goes, I go.
If anyone wants a Teri souvenir, I think I would make a standout piece of jewelry.
And per my usual research I found some fascinating ways to divvy me up:
Teri Hour Glass
Although it probably won't function as a reliable timepiece, it will allow me to keep time at my own pace. Call it Teri Time.
Teri Diamond
Since diamond is my birthstone, I like this idea a lot. Plus, a Teri diamond is forever.
Teri Paint
You can mix me up with a little paint and use it for a Teri portrait.
Teri Candlesticks
You can create a one-of-a-kind Teri pair to add height, shape and interest to your tablescape. I would also be quite handy during a blackout.
Teri Suncatcher
Mix me into some stained glass and hang me someplace sunny.
Teri Bust
You can create a three-dimensional Teri likeness of me. This bust will not only be my spitting image, but it will also allow me to keep an eye on things.
Teri Jewelry
You can accessorize a la Teri wherever and whenever.
Teri Stemware
Handy dandy way to never drink alone again.
Teri Mask
Create a Teri mask King Tut style.
Teri Maracas
Drag Teri out for special musical occasions.
After reviewing all of the options, my personal preference (listen up Ariel), would be a Teri candelabra.
My favorite Disney character has always been Lumière from Beauty and the Beast. He has such panache and a bona fide bon vivant! Yes, I could definitely envision my candelabra self. The more I thought about it, the more excited I became.
So excited, that I e-mailed foreverence.com with questions regarding a custom candelabra. Mr. Dawson from Foreverence, got back to me immediately and was enthusiastic about working on a custom, 3-D-printed urn in the shape of a candelabra—ASAP. Mr. Dawson wanted to connect by phone to go over the project details. And he wanted to know if I had a specific candelabra in mind and if I could provide a photo. He was adamant about getting as much information as "we" could gather to assist their designers.
Whoa, maybe I'm not that excited.
And then there was the price. A mere $2,495.00 for a unique and custom urn. It seemed like an arm and a leg for a simple candelabra of my cremains, and I wondered if there was any wiggle room in the price.
Oh, and the process takes about two weeks once the design is completed. Mr. Dawson ended his e-mail with "Let me know if you have any additional questions, and when you would like to get started."
Back off Mr. Dawson, I'm not in that much of a hurry. Plus, I need to shop around. Make sure your price is in line with comparable candelabrum.
But I did take scotch tape to paper to create the following rough draft: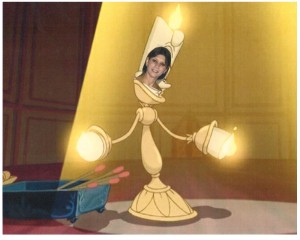 Okay, maybe my rendering needs some fine tuning. So once the Teri takers have placed and received their orders, I will leave the rest of me to my imaginative, fashion-forward daughter to design the perfect Teri taper holder.
But whatever Teri masterpiece my daughter deems appropriate to create, I want it engraved with the following:
Don't forget to dream.  Don't forget to laugh.  Don't forget to live.